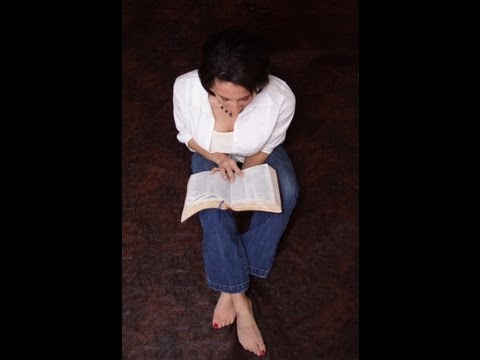 Stephanie Olson
Stephanie Olson is a speaker, an author, and a worship leader who has a mission to share about God's abounding grace and great love for all of us. In her straightforward yet humorous manner, she delights in sharing how we can all have victory in Christ.
Whether you are looking for a speaker or a speaker and worship leader, Stephanie has a powerful story to share.
In addition to the speaking Stephanie does for Set Me Free Ministries, she is also available for personal speaking engagements. Her biography can be found on our About the Founders page, and if you'd like to hear clips of previous messages Stephanie has given, head on over to our Speaking Samples page. To purchase Stephanie's books head over to our Bookstore page.
For additional information, check out Stephanie's website at stephanieolson.org or contact Stephanie directly at stephanie@stephanieolson.org or stephanie@setmefreeministries.net.
Stephanie's Book: Order Today! (And check out Stephanie's author page at: amazon.com/author/stephanieolson)
What people are saying about Stephanie:
Stephanie Olson of Set Me Free Ministries recently spoke at our FCA event and then at Paxton New Life Lutheran Church in Paxton, NE. Her words at the FCA event were truly based on the word of God! She was able to use her speaking talents to relate to and touch every life there that night. The next morning in church, Stephanie took over the entire service. Her musical talents and amazing voice made a lasting impact on the way our congregation worships. Her message that morning was as if she knew exactly what we needed. She seemed to have been a member of our congregation for years, even though we had only just met the day before. Her words uplifted and rejuvenated our entire congregation. We will definitely have Stephanie Olson come back to Paxton to help further spread the true Word of God!
~ D. Schroeder
*******************
It is a great privilege to recommend Stephanie Olson to you as a speaker. Stephanie and her husband Eric have been an active part of [our church] for many years. Stephanie has spoken in our worship serves and served as an adult teacher and a deacon, as well as a member of our music ministry. Stephanie has also pioneered Set Me Free Ministries and blessed our entire community with several women's events.
Stephanie's spiritual life is active and vibrant. She is really a role model at our church for vulnerable but positive spiritual growth. She is a great wife, mom and most of all servant of Jesus.
As a communicator Stephanie excels. Her talks are Bible based but life focused. She communicates the truth of God's Word in a way that makes life application obvious. Her humor and her illustrations are always right on the mark and used to undergird her central ideas.
I recommend Stephanie to you as a speaker and a Christian of high character without ANY hesitation. If I were hiring a speaker for any adult event Stephanie would be at the top of my list; I hope she will be on yours.
~ S. Christiansen
*******************
Stephanie Olson is a woman of uncompromising faith and integrity who has a passion for seeing lives set free through the power of Jesus Christ. She is an inspiring speaker who has the ability to challenge others to move forward in their spiritual journey, and find freedom from strongholds that so often prevent us from experiencing God's best in our lives.
Stephanie's love for others is evident through her ability to minister and connect with people from all walks of life. She is genuine, transparent, and very knowledgeable of God's Word.
Having had the opportunity to attend events where Stephanie has been the key note speaker; knowing her on a personal level; and serving alongside of her at times, I would strongly recommend her to any group seeking a Christ-centered speaker for their event.
To God be the glory!
~ C. Norman